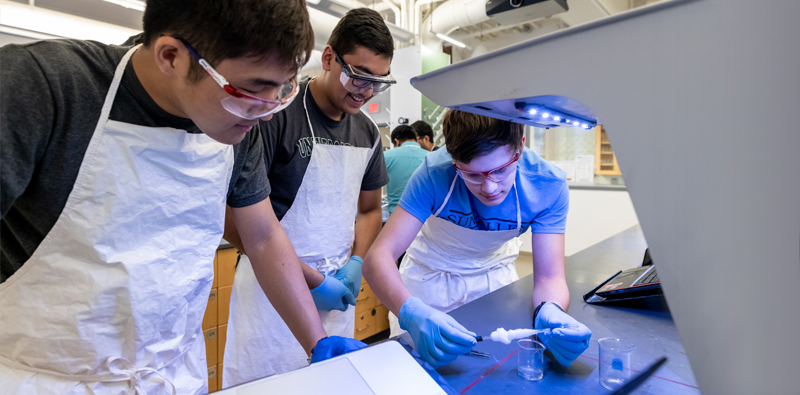 Chemistry is concerned with the study of matter and the changes that matter can undergo. The Chemistry program provides a basic foundation which prepares students for career opportunities in chemical research and teaching, in scientific communication and information transfer, and in the health professions.
Penn's Undergraduate program in Chemistry is a program of the School of Arts and Sciences. Prospective students should apply through the Undergraduate Admissions Office. 
Penn Chemistry REU Program
A new REU program will begin at Penn Chemistry in summer 2020. Click the link below for details.